Policy, Research and Food Trends
Using a wide variety of stakeholder led techniques, I have extensive experience in writing policy position papers, food sustainability trends  briefings and policy white papers for a wide variety of organisations. I focus on research using robust evidence and primary, credible data sources to help organisations develop position/policy papers and other actionable insights that can be used to help meet their needs, whilst underpinning the need to move towards more sustainable food systems. I combine research with unique insights from a huge network of food system stakeholders, across a wide range of stakeholders groups (business, governments, producers and civil society) with whom I have access, as well as my own deep experience of sustainable food system challenges around the world.
Every year I undertake research and stakeholder interviews to analyse the key sustainability trends impacting on the food sector. My latest blog on food trends can be found here
Current/Recent work:
1) Global Alliance for the Future of Food – Working with other Tasting the Future Affiliates,  I lead a  stakeholder engagement programme aimed at identifying systemic solutions that promote healthy food systems. Through this work the Global Alliance seeks to amplify the fundamental role that food systems play in creating health and well-being in all ecosystems, human and non-human. Work involves stakeholder interviews, surveys, research and a series of global stakeholder workshops, webinars and seminars. (Ongoing: October 2018 -December 2019)
2) Protein Challenge 2040  – Consultant leading  the development of a protein policy briefing paper with the aim of identifying options for national level policy interventions, in Europe, that will accelerate the transition to a sustainable & resilient protein system.
3) EIT Food – External evaluator for EIT Food, a European Knowledge and Innovation Community which aims to transform the food system.
4) Alpro Foundation – Publication of 'More plant-based eating for the planet' ( July 2019) focussing on the science behind the need to scale plant-based eating.
4) Future Food Trends – Work for a variety of organisations including Sainsburys, IKEA Alpro and the packaging industry. My top food sustinability trends for 2020 can be found here.
4) Members of a number of Advisory Boards. These include:
i) European Natural Soy and Plant Based Food Manufacturers Association Scientific Committee
ii) Food and Climate Research Network Advisory Board 
iii) SEDEX Sustainability Awards Judging Panel
iv) Global Forum for Food and Nutrition
Organisational Strategies for sustainable food systems 
I provide advice to a variety of organisations   looking to review their own sustainability strategies in relation to sustainable food systems, bringing a food systems approach to their thinking and diagnosis. I use a wide variety of food systems tools and techniques ( systems mapping, food systems trends, scenarios, three horizons etc.) to identify key risks, opportunities and pathways for food systems action, innovation and action. I also provide more informal advice serving as a 'critical friend' to those organisations I work with, through 1:1 support or through expert group advisory panels.
I particularly believe that sustainable nutrition, addressing the need for action across the food system, is a powerful tool which can be used to deliver on a range of social, health and environmental outcomes.  It brings together thinking and action, from field to fork,  to deliver better overall outcomes across the whole food system, both for human health and for the ecosystems that people and food production depend on. It is a powerful lens through which to embed sustainability across many businesses across the food and beverage sector at a senior level, as well as using the framing to explore how organisations can collaborate to deliver on the 17 UN Sustainable Development Goals.
I have worked with a variety of businesses, growers, funding bodies and civil society organisations and have sit on a number of food company business advisory boards.
Current/Recent work:
1) Quorn Foods – Sustainability consultant supporting Quorn foods with policy development ( September -December 18)
2) Big Lottery Fund – Stakeholder engagement, Sustainable Food landscape mapping work facilitating workshops and completing a report identifying  a range of BLF identify future sustainable food funding priorities ( July – October 2018)
3) Sainsburys  – Workshop /strategy support with a focus on sustainable nutrition ( May 2018)
4) M&S – Workshop/strategy development on the 'regenerative agriculture'
---
Project Management & Facilitation 
I am an experienced Project Manager and facilitator having designed and  led a variety of national and international collaborative food  systems projects aimed at addressing some of the key challenges we confront today. I have offered advice to existing collaboration initiatives and have identified, through various stakeholder engagement processes, where there can be opportunities to establish new ones.
Examples include the Protein Challenge 2040 project the Livewell sustainable diets project.
Current work:
i) Tea Swaps – Improving income and livelihoods of  smallholder tea producers
Working as an Affiliate for Forum for the future, I  am currently working on a project, in partnership with TeaSwaps Ltd and the Department for International Developments Business Innovation Fund, focussing on a project to reduce the volatility of tea prices and boost the income of small-holder farmers in East Africa. Work includes , stakeholder engagement, research, project management and facilitating a number of workshops in Kenya  (April 2018  – October 2019)

Talks, Presentations, Seminars and Media work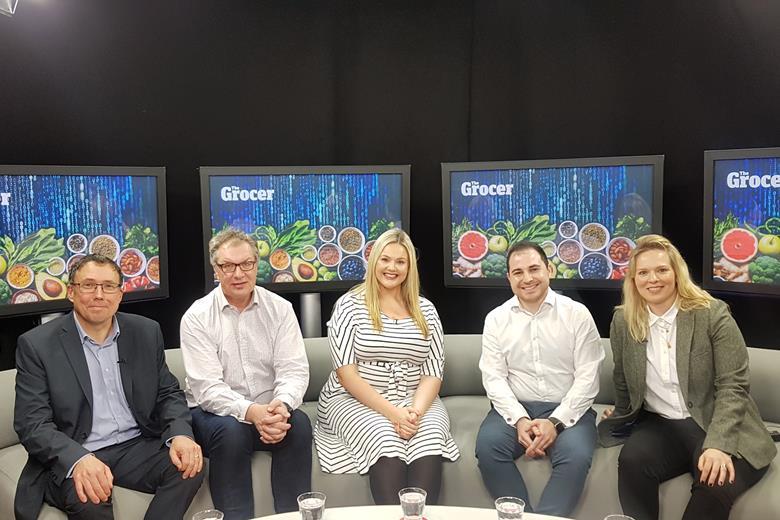 I give a wide range of talks and presentations both within the UK and internationally. I cover a wide variety of topics including current and future challenges, sustainability trends,  innovation in the food system and examples of collaborative action across business, governments and civil society organisations. Specific topics include, but are not limited to sustainable nutrition, sustainable diets, plant-based eating, food waste issues and sustainable agriculture.
I also have experience of facilitating discussions and other interactive sessions at workshops and seminars. Examples presentations to Speciality Produce Ltd, British Nutrition Foundation annual conference, Nutritionists in Industry and the Footprint Forum. I have also been a guest lecturer/presenter at the Interdisciplinary Food Systems Teaching and Learning (IFSTAL) programme, run by Oxford University, for example.
Forthcoming talks/presentations include:
i) Agrifood Partnership workshop – Capturing a growing market – Plant based diets ( Sept 19)
ii) Food Matter Live – Panel discussion chair on 'the future of plant based foods in the retail/foodservice sector with panellists from Greggs, PETA, Sainsburys, Planet Organic and Unilever. Seminars on mainstreaming sustinable diets in practice. ( Nov 19)
iii) Symposium – Sustainable eating: the why, what and how, Leeds University ( Nov 19)
iv) Institute of Food Science & Technology – The Appliance of Food Science ( Apil 2020) 
I have experience of a wide variety of media work including television & radio interviews and written a number of sustainable food system articles for newspapers and trade magazines.
Examples of work for the media:
Panel member on The Grocer Plant Based Decoded webinar (March 2019)
Author New Food Magazine ( October 2018)  A Revolution in Plant Based Eating
CNN Guest Contributor – How to feed 9 billion people?